Do you know that... ?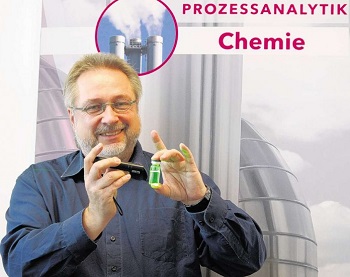 Dr. Jürgen Paetow
(Foto J.Klingner, Berliner Abendblatt)
You intend to purchase analytical equipment from a reputable manufacturer, but you are not certain that it meets all of your requirements
You would prefer to use standard equipment, if it could be modified appropriately
You would like to use measurement equipment to control a production process, but you are unsure how to integrate it into your production environment
You are uncertain that your preferred instrumentation is actually suitable
You are searching for a solution to an analytical challenge

JP-ProteQ is a company which deals with such questions. Naturally, we cannot answer every question, but perhaps we can answer yours
Please feel free to contact us with your challenges or new project proposals. We look forward to receiving your e-mail or telephone call.